Location
Niihama - city is located in the center of Shikoku Island, in the eastern part of Ehime Prefecture.

The area is blessed with a mild climate and beautiful nature, with the scenic Seto Inland Sea to the north and the Shikoku mountains to the south.

The population of the city is approximately 123,000 in 2015.

It is only 50 minutes or so via highway from both Matsuyama and Takamatsu airports and three large bridges spanning the Seto Inland Sea connect the the island of Shikoku to Honshu Island and provide easy access.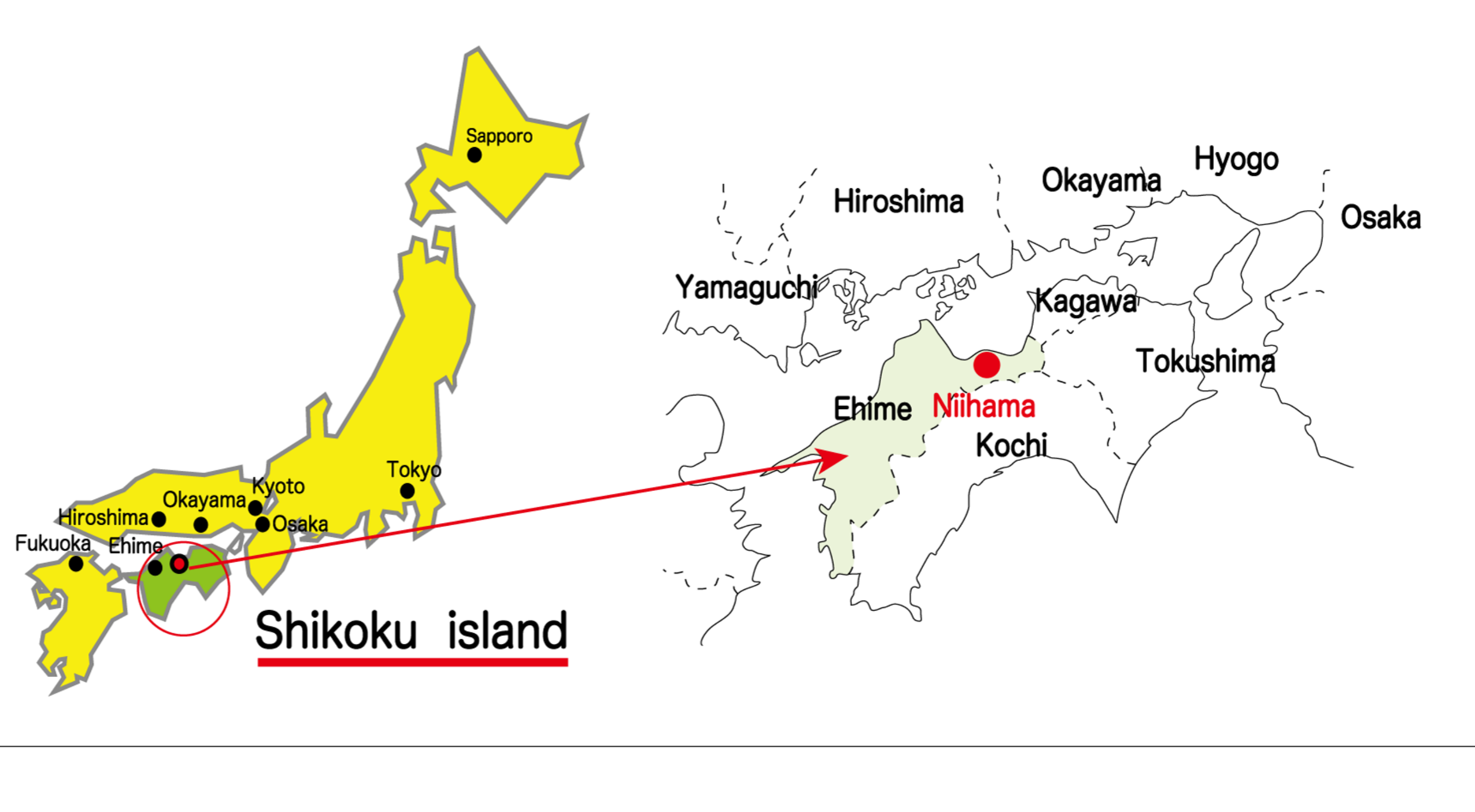 2-2-16, Ikkucho, Niihama-City, Ehime, Prefecture , Japan, 792-0025