About "Hapinesu Group"
"happiness foreign language school" is part of Social Welfare Corporation Hapinesu Fukushikai (Hapinesu Group), a comprehensive welfare business group serving local welfare and medical needs ‒ focusing on elderly nursing homes and care and other related businesses including an internal medical clinic, a childcare center and services for handicapped people.

Management philosophy
We are fully aware of responsibilities involving in social welfare services and promise to contribute to the realization of secure and mature welfare society by showing sincerity and providing high-quality services to the local community.
Behavioral guideline
・unlimited pursuit of customer satisfaction
・fair operation of facilities
・fair and transparent organizational ethics
・creative and vibrant organizational environment
・creative and responsive organizational behavior
・group management with balanced independence and comprehensive strength
・sustainable quality-oriented growth

Many People from overseas, mostly those who came here under the Agreement of Economic Partnership(EPA) with the Philippines, Indonesia, and Viet Nam currently work together with us under the same work conditions as those of Japanese employees.

We will continue contributing to the welfare of society through active interactions with people from the countries in South-East Asia such as Taiwan, Indonesia, Philippines, and Viet Nam.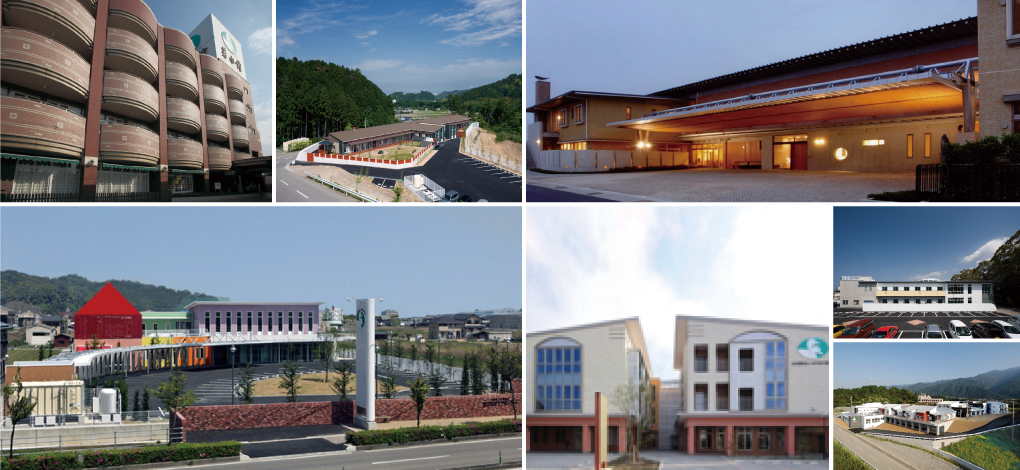 ・ 【Houensou】Special Nursing Home, Day Service Center
・ 【Familia】Residence For Elderly
・ 【Group Home LOHAS・KOTI】Group Home For Dementia Elderly
・ 【Hapinesu Care Center】Nursing Home,Day Care Center
・ 【Wakamizukan】Special Nursing Home, Short Stay
・ 【Group Home Otedama】Group Home For Dementia Elderly
・ 【Kyotakukaigoshien Wakamizukan】Home Care Support Office
・ 【Wakamizu Care Center】Nursing Home,Day Care Center
・ 【Helper Station Wakamizukan】Helper station
・ 【Platinum Garden】Residence For Elderly, Day Service Center, Short Stay
・ 【Platinum Place】Special Nursing Home
・ 【Helper Station Platinum Garden 】Helper station
・ 【Kyotakukaigoshien Hapinesu】Home Care Support Office
・ 【Senior Living Yagumo Garden】Special Nursing Home, Short Stay
・ 【Care Support Center Yagumo】Small multi care facility
・ 【Care Support Center Kikouji】Small multi care facility
・ 【Care Support Center Wakamizu】Small multi care facility
・ 【Senior Center vivid】Day Service Center
・ 【Care Support Center Sairenji】Day Service Center For Dementia Elderly
・ 【CASA Yagumo】Residence For Elderly
・ 【CASA Wakamizu】Residence For Elderly
・ 【CASA Funaki】Residence For Elderly
・ 【Hapinesu Nursery School】Nursery School
・ 【Hapinesu Naika Clinic】Internal Clinic
・ 【Houmon Kango Staion Hapinesu】Visiting Nursing Station
・ 【Houkago Tou Day Service Hapinesu】Day Service For Handicapped Students After School
・ 【Habilitaling Center vivre】Day Care For Handicapped